Dear researchers,
Unfortunately, in this exceptional context of Covid-19 pandemic, GP2A board and the local organising committee of GP2A 2020 in La Rochelle took the decision to cancel the conference this year.
The current sanitary crisis does not allow an optimal preparation of the event and we do not know when all will go back to normal.
We hope your understanding and we will be delighted to welcome you at GP2A2021 Marseille – France on 25th-27th August 2021.
On behalf of GP2A committee
Keep safe, take care of you and your relatives
STAY AT HOME, PLEASE!!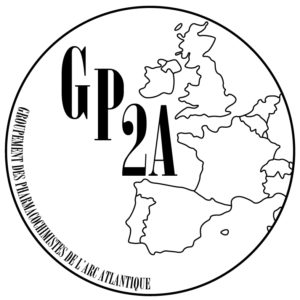 The GP2A is a member-led network of academic medicinal chemists working in universities and research institutes in Europe.
Founded in 1992, as the Groupement des Pharmacochimistes de l'Arc Atlantique (GP2A) by medicinal chemists working within Schools of Pharmacy near the western coast of Europe (the "Atlantic Arc"), it has rapidly expanded and currently includes academic members from France, Spain, Portugal, Ireland and the United Kingdom.
Our definition of medicinal chemistry is broad and membership is open to those working in areas as diverse as physical and pharmaceutical chemistry and molecular pharmacology as well as the traditional areas of natural product chemistry, pharmacognosy and drug discovery.
Our primary aim is networking to enable exchange of ideas and experience. This is facilitated through two major activities: Our annual scientific conference and PhD student and post-doctoral research exchanges.
The network provides bursaries to facilitate exchange between members' laboratories.
GP2A 2020, organised by members from the School of Pharmacy – University of la Rochelle will take place at the end of August 2020 and will feature invited lectures, oral communications and posters enabling researchers at all levels from PhD student to principle investigators to participate.
---